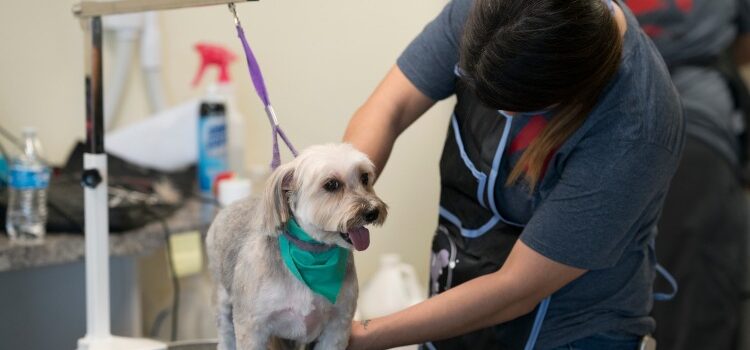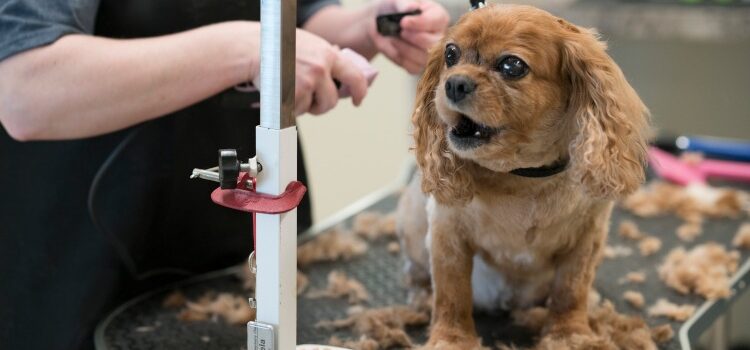 Grooming
Anybody who has spent time at a spa, getting the royal treatment in luxury and relaxation, you know how good it feels. Now, imagine that for your pet. Huh?
Our experienced groomer will provide a day of spa-like luxury for your pet. We offer services ranging from bath and brush to complete breed-specific haircuts. Just to make sure we know what you want and expect, our groomer will meet with you in person on your first visit to go over everything so your pet is groomed to your exact specifications.
Grooming your pet is more than just making him or her look nice. There also are health reasons for good grooming.  For example:
General cleanliness keeps parasites such as fleas at bay
Helps to keep an eye on the pet's health
Keeping nails trimmed prevents curling, pain when walking and damaged pads
Trimming hair around the face and eyes prevents eyesight problems
Another benefit to seeing a groomer at Meadowbrook Veterinary Clinic's Bark District is that any health issues that had been hidden may be spotted and can be dealt with.
Did you know our grooming services can be linked to other Bark District services? For example, you can arrange to have a pet you are boarding with us to be groomed during their visit. Or you can arrange for a pet to receive training and grooming in one trip.
Yes, we do all these things at Meadowbrook Veterinary Clinic's Bark District.
Give us a call to get your questions answered and to learn our rates. We're confident that by the end of the call you'll be ready to make an appointment to get you pet groomed.