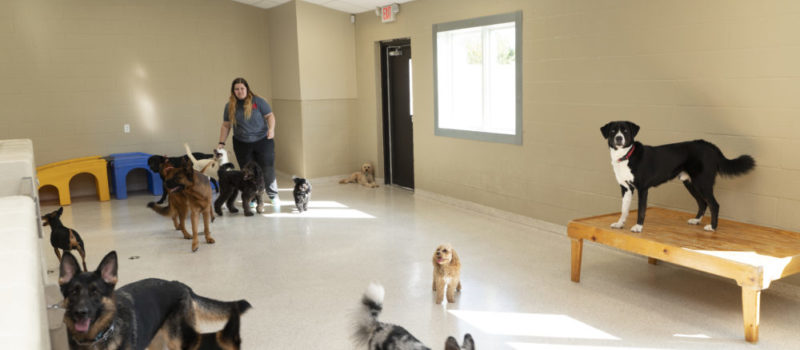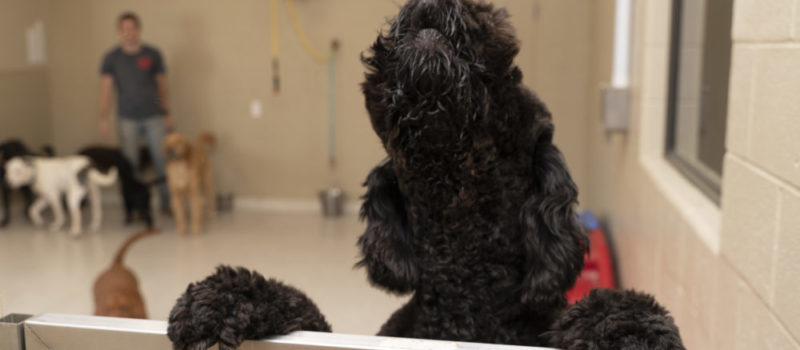 Daycare
One of the best things about taking your children to daycare is that they learn how to interact with other kids and adults. Hey, the same is true for your pets. That's why Meadowbrook Veterinary Clinic has opened a daycare center for dogs at its new place on North Allen Road.
Recognizing there is often a need for a daycare center for pets – whether it's a day here and there or a daily thing while the owner goes to a job – Meadowbrook Veterinary Clinic now invites its clients to apply for one of the slots. There will be up to about 30 dogs each weekday, with the pets being divided up according to size and activity level.
At the Meadowbrook daycare your dog will have water as needed, an outdoor play area if the weather cooperates and, most important, the opportunity to work off excess energy while socializing with other dogs.
Some requirements for the doggy daycare include:
Each dog must meet vaccine and other health requirements
Each must be spayed or neutered
Each will be evaluated during their first visit to determine aggression levels
There is an application and screening process for pets and their owners, even if the daycare is used for only one day. Meadowbrook wants to ensure pets are compatible as possible and not overly aggressive.
Plans are per-day or package deals are offered for passes up to 30 days at a time.
Stays at the daycare can be combined with grooming at Meadowbrook, if the owner wants. Or dogs being boarded can, for the addition daycare fee, be brought over for the interaction with other dogs.
We look forward to see your best friend at Meadowbrook Veterinary Clinic's daycare center.