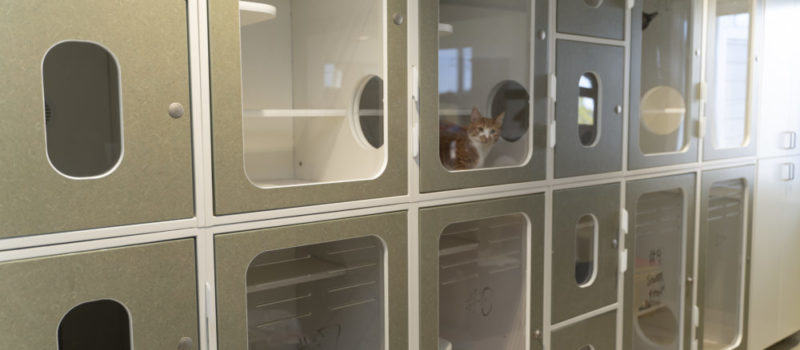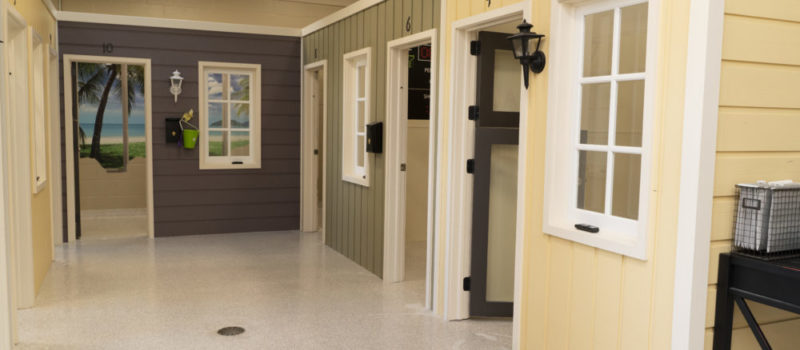 Boarding
Just gotta get away and can't take Fluffy or Fido along? We understand. That's why Meadowbrook Veterinary Clinic has opened the Meadowbrook Bark District at the new Meadowbrook North facility on Allen Road.
We offer boarding to our clients because we want you to enjoy your time away knowing your pet will be safe and comfortable staying with us.
Our trained and knowledgeable staff can administer any special diets or medications your pet needs.
When you bring your pet to us for boarding, you can expect
Our trained staff will carefully watch your pet for signs of anxiety or illness.
Watering and feeding needs will be met, making sure meals are nutritious and healthy.
The attention your pet gets with us may be as good as they get at home. Shoot, maybe better.
Our facilities offer pets room to run and exercise, comfortable sleeping and eating arrangements and temperature controlled quarters.
Feel free to visit our facilities so you can see for yourself our kennels are clean and safe. That way you'll feel more comfortable about where your pet will be boarded while you're off on vacation.
Remember, too, that you can arrange for your pet to be groomed during his or her visit with us. That way Fido or Fluffy will be prim and proper – and probably very spoiled – when you pick them up.
You also may want to fit in some training for your pet while they are our guest. Wouldn't it be nice to return to find your sometimes-unruly pet better disciplined?
Yes, we do all these things at the Meadowbrook Bark District.
Call us to arrange a visit to the Meadowbrook Bark District. We'll discuss rates and policies and answer any questions you may have. We look forward to hearing from you.